News
05/11/2020
Following its nationwide cinema release on 25 June shortly after the Corona lockdown, "The Birthday" will be available in stores from 18 December as a DVD and via Video on Demand. Director Carlos Morelli uses captivating black and white images to stage a seemingly everyday family situation. But "The Birthday" contains everything you'd least expect from a child's birthday: storms, quarrels and long faces. After his feature film debut "Mi Mundial", Morelli delivers an original film noir about a part-time father who realises overnight what is really important to him. The film location Halle an der Saale also provides wonderful backdrops for the atmospheric retro look.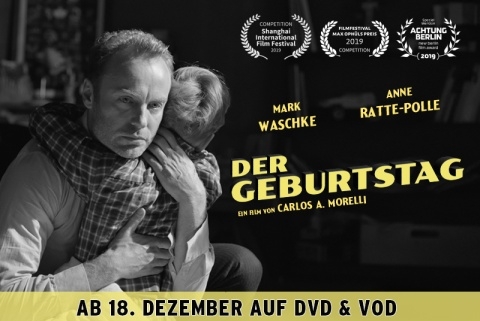 Complete article
03/11/2020
Due to the corona lockdown from 2 November 2020, the cinema release of "NOW" has been postponed to 28 January 2021. Should the cinemas remain closed in January, the film will be released alternatively in the W-film Online Cinema on Vimeo at vod.wfilm.de from 28 January 2021. For a good cause: The closed cinemas can inform their viewers about the online offer and the distributor W-film will share 50 per cent of the revenues with them. The film is offered exclusively for rent for €7.99. In his committed documentary, cult photographer Jim Rakete meets the young generation of climate activists. A film that encourages imitation. Quite deliberately – so that the youth of today also have a future tomorrow.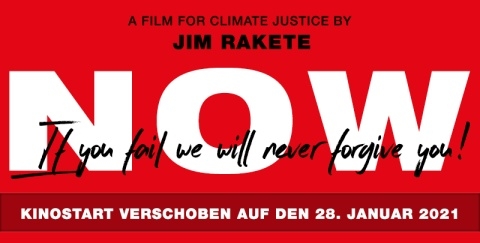 Complete article
26/10/2020
The renowned documentary film director Petra Seeger presents her first feature film "Vatersland" in the competition at the Biberacher Filmfestspiele 2020, with leading actors Stella Holzapfel, Bernhard Schütz and Matti Schmidt-Schaller in the cast. Petra Seeger was internationally successful with her documentary film "In Search of Memory" about Nobel Prize winner Eric Kandel. In her feature film "Vatersland" she deals with her own past as an adolescent girl in a post-war society dominated by men. Perceptive, feminist and at the same time incredibly entertaining! Nationwide release is in spring 2021.


Complete article
09/10/2020
The Corona crisis has opened the eyes of many people to the essentials: "NOW" is the film for the longed-for green turnaround and will be released in cinemas across Germany on 12 November! In his committed debut film, cult photographer Jim Rakete meets Generation Greta. No less than six young climate activists will be taking the floor, including Luisa Neubauer (Fridays for Future), Felix Finkbeiner (Plant for the Planet) and Nike Mahlhaus (Ende Gelände). Why did they become activists? What is at stake? The documentary conceived by screenwriter Claudia Rinke encourages imitation. Quite deliberately – so that the youth of today will have a future tomorrow. Support is provided by punk legend Patti Smith, author-filmmaker Wim Wenders and many more.


Complete article
06/10/2020
Home game for director Marc Uhlig, who lives in Karlsruhe: On Sunday, 4 October, his documentary "Our Soil is Our Heritage" celebrated its Baden-Württemberg premiere in Karlsruhe! He personally presented his committed cinema documentary on saving soil fertility in the sold-out Schauburg. Other special guests included author and Club of Rome Honorary President Ernst Ulrich von Weizsäcker and Mathias Forster from the Bio-Stiftung Schweiz, both of whom were also film protagonists. In the subsequent discussion with soil expert Bernward Geier, Weizsäcker emphasised: "I am glad that the film is now coming to the cinema. It makes it clear how important organic farming and soil culture have become for the survival of us in Germany and of humanity. I am very enthusiastic about it!"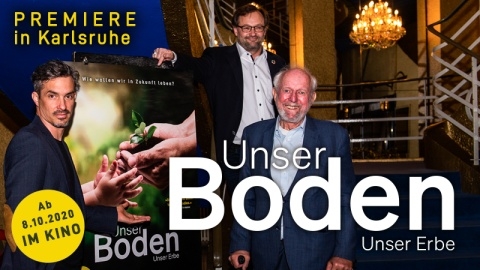 From left: Director Marc Uhlig, Mathias Forster from the Bio-Stiftung Schweiz and environmental scientist Ernst-Ulrich von Weizsäcker at the Baden-Württemberg premiere of "Our Soil is Our Heritage" in the Schauburg, Karlsruhe © W-film / Tobias Döhner








Complete article